Thank you to all those that donated to the Harris and Ros Barron Immersive Experience Design Studio naming dedication. It was a wonderful event with Ros Barron and her family in attendance.
Our next project is to run a 2nd printing of the SIMBIG50 Catalog. The first limited run of catalogs is a collector's edition and we are sending them out to libraries and scholars of interdisciplinary education around the country. There has been much interest in the catalog and we hope to be able to sell it in the future, however we will need some capitol to move to the next step. Please consider donating to the cause! And we'll announce as soon as we have some copies for sale!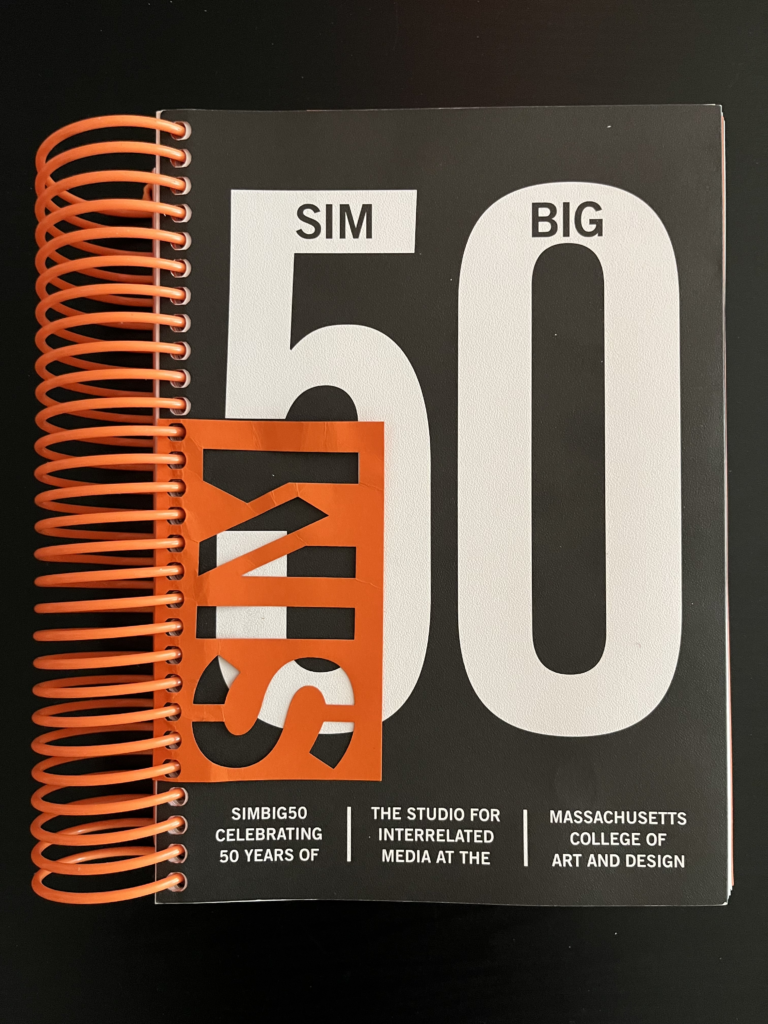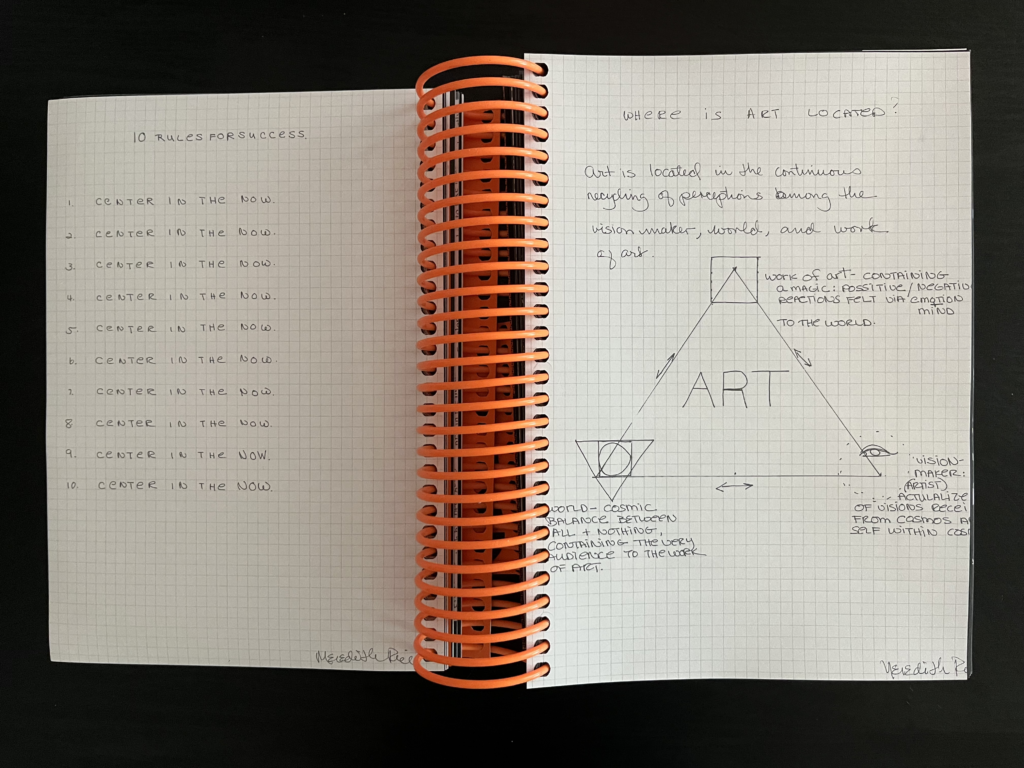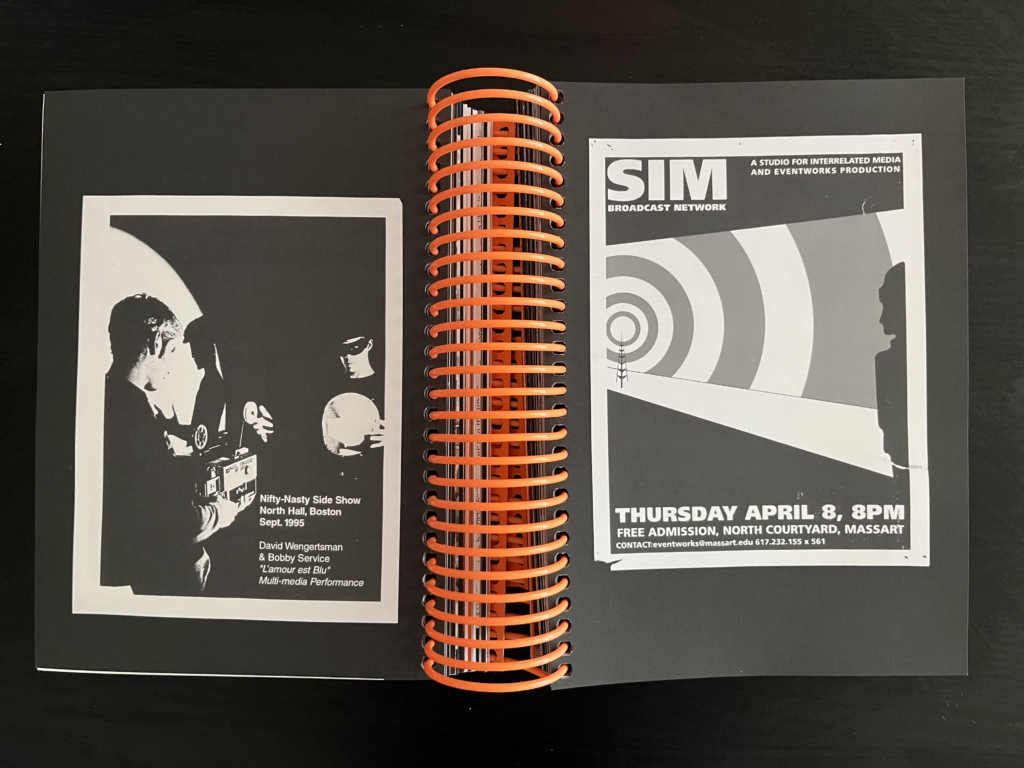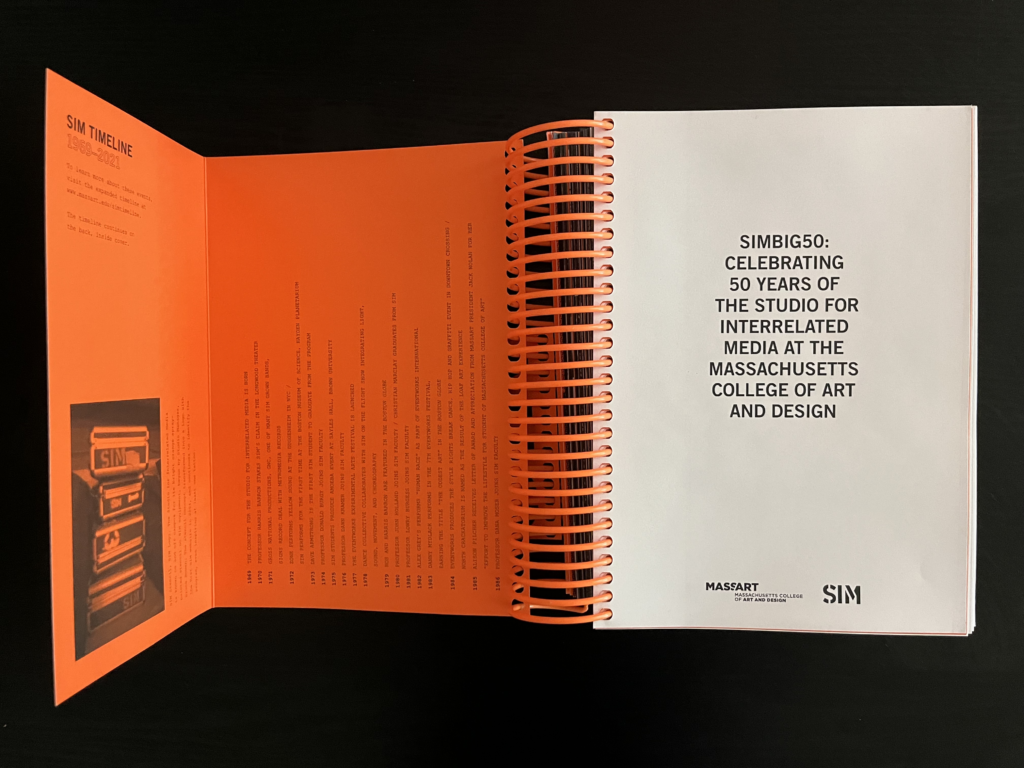 If you'd like to donate you can do it online – https://massart.edu/giving – and choose Studio for Interrelated Media in the drop down menu. Or you can mail a check. Checks can be made out to MassArt Foundation with a note on the check that funds are to be used for the SIMBIG50 Catalog, 2nd printing
Please mail to:
Marjorie O'Malley
Executive Director
MassArt Foundation
621 Huntington Avenue
Boston, MA 02115
Additionally, you are always welcome to donate directly to our two scholarships that are dedicated to SIM Students:
Micah Danemayer Scholarship
Harris Barron Scholarship
For further information, with any questions, and/or if you would like to volunteer your talents, networks and/or time please email Nita Sturiale (SIM '90) nsturiale@massart.edu.