SIM Faculty 2016/17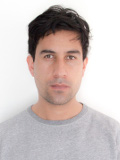 Juan Obando, Assistant Professor
Juan Obando's work focuses on the critical intervention of social systems through the orchestration of mediated experiences and the development of locative performances, collaborative networks, and experimental publications —often highlighting issues of cultural inclusion and exclusion, democratic participation and identity politics.
Obando shows solo since 2009. Among his most recent exhibitions are The Champions (solo), El Parqueadero, Banco de la República, Bogotá, Colombia, 2015; Default Browser (solo), (bis) | oficina de proyectos, Cali, Colombia, 2015; A Bird Without A Song (Keep Playing) (solo), Espacio ArtVersus, Bogotá, Colombia, 2014; Frame & Frequency, Plecto Galería, Medellín, Colombia, 2014; Colombia Hoy, I Bienal Internacional de Arte Contemporáneo de Cartagena de Indias, Cartagena, Colombia, 2014; La Desilusión de la Certeza o la Ilusión de la Incertidumbre, Pabellón ArteCámara, ArtBo, Bogotá, Colombia, 2013; White Only (solo), MIAMI, Bogotá, Colombia, 2013; Goddess Clap Back / Hip Hop Feminism in Art, CUE Art Foundation, New York, USA, 2013.
In 2013 he was awarded the Rhizome Commission from Rhizome and The New Museum in New York to develop the project "MUSEUM MIXTAPE (Dirty South Edition)".
Juan holds a BFA in Industrial Design with a minor in Architecture and Urbanism from Universidad de Los Andes in Bogotá, Colombia, and an MFA in Electronic and Time-based Art from Purdue University.
---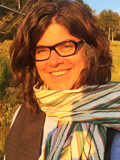 Elaine Buckholtz, Associate Professor
Elaine Buckholtz is a intermedia and light installation artist . Her most recent work utilizes video and light in relation to sculptural forms, digital prints, and preexisting sites in architecture and nature under the cover of darkness. She has shown work in San Francisco at Yerba Buena Center For The Arts, The Luggage Store in San Francisco,The San Francisco Arts Commission, Triple Base Gallery, and Electric Works, and internationally at The Swiss Technorama Museum, Winterthur Switzerland,  The Claremont Museum in  Southern California, Pierogi Leipzig, Leipzig Germany, and The Mill in Lovestad Sweden. Elaine attended The California College Of The Arts on a Jacob K. Javits Fellowship from 2002-2004 and  received her MFA from Stanford University in 2006. She has worked as a Lighting and Visual Designer in the bay area for 20 years and has also worked with Merce Cunningham and Meredith Monk recreating their visual environments internationally. She continues to tour with Meredith Monk as a Lighting Designer.
Website
---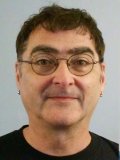 Dana Moser, Professor
Degrees BFA, Central State University, Edmond, OK; MFA,
Massachusetts College of Art and Design
Exhibitions Exhibitions include film, video, performance, and computer based media; creator of live events using digital imagery and telecommunications at the Centre Georges Pompidou, Paris; National Museum of Science and Technology, Ottawa; The Institute of Contemporary Art, Boston; MIX Film/Video Festival, NYC; Curator, "The Ballad of Wires and Hands"  exhibition of interactive sculpture.
Publications "The Electronic Canvas", featured artist in television documentary on video art history – WGBH-TV 2000.Art New England, Aug/Sept. 2003 -review The Ballad of Wires and handsBoston Globe 12/22/2001 – review "Geek artists, interacting electronically" 1996 Internet Underground Vol. 1 issue 4 Safety in Numbers, authorTechnology Review, March 1988, MIT Press, author.
Other Member, Berwick Research Institute; Board member – Turbulence.org Internet art organization; Steering Committee Member, Boston Cyberarts festival; Visiting artist, guest lecturer: Chicago Art Institute, San Francisco Art Institute, Harvard University, Brown University; M.I.T. "Transmit" conference.
---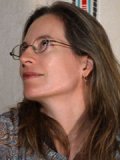 Nita Sturiale, Professor and Dept. Chair
Degrees BFA, Massachusetts College of Art, SIM; Ed.M, Harvard Graduate School of Education; MFA, School of the Museum of Fine Arts and Tufts University.
Exhibitions MIT Media Lab; National Gallery, Beijing, China; Harvard University, Smithsonian Observatory; The Boston Museum of Science; Cambridge River ArtsFestival; University of Wales, Newport, UK; San Francisco Art Institute; Boston Cyberarts Festival; Mobius; Habitat Institute for the Environment;several online exhibitions.
Publications Proceedings of Consciousness Reframed Conference; The Lancet Journal;Information Arts, Stephen Wilson; Macromedia Devnet and Showcase.
Grants/Awards LEF Foundation; Cambridge Arts Council; MassArt Foundation Faculty Development Grant 2008 and 2016; Jacob K. Javits Fellow; The Copley Society of Boston, First Jurors Prize.
Other Member of the Nature and Inquiry Artists Group since 1991; ArtScience 100K Prize Juror; Founder, SmartWorlds; Co-Owner, Taibi Co.
Websites