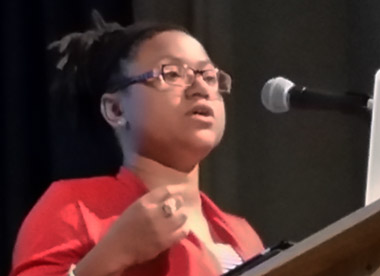 Thursday, March 2, SIM welcomes Ariel Jackson as a Visiting Artist.
Ariel Jackson is an American artist originally from Louisiana, currently living and working in Brooklyn, NY. Jackson's work pulls from her personal narrative of having experienced Hurricane Katrina, growing up on a farm, childhood aesthetics, and information regarding black lives in the face of tragedy and catastrophe.
Jackson uses her personal experiences as a base to build and explore historical, personal, and social perceptions of The blues. Her mediums of interest are video, animation, and sculpture which she uses to contextualize narrative and physical translations of intellectual and historical information into lyrical forms.